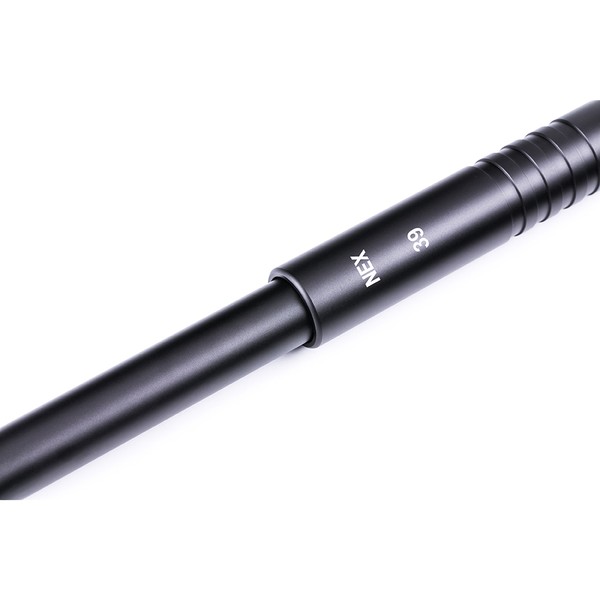 NEX N39C Extendable Duty Baton with 100cm Range

The NEX N39C is a extra long expandable duty baton with a range of 39" (100cm) for Police & Law Enforcement
Ready for shipping, delivery in 48h
---
* Incl. VAT excl. Shipping
The NEX N39C is 100cm long when extended and thus provides an extended range (e.g. riding). When retracted, the NEX N39C is only 32cm long.
Despite the respectable size and the high quality stainless steel this extra long baton weighs just 725g.
The aluminum handle ensures a firm and secure grip even in wet conditions.
Material:Alloy Steel + Aerospace Aluminum Alloy

Dimensions:12.63″ (Closed Length); 39″ (Opened Length)

Weight:≤ 25.57 oz (725±15 g)

Impact Resistance:2 m