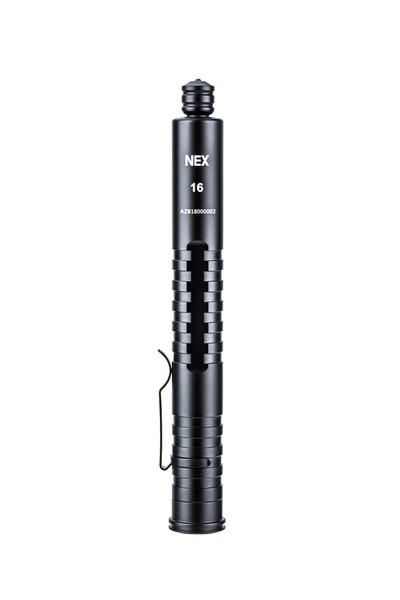 The NEX N16 is a two-piece 16" insert baton.
When extended, the NEXTORCH N16 Walker is 40.64cm long. A light weight and perfect for concealed carry.
The high quality material and precise workmanship set the standard and ensure absolute reliability.
In the tip is in a glass breaker made of nano-ceramic for on-duty access or rescues.
- Material: Steel
- Dimensions: 19.10 cm
- Weight: ≤ 13.23 oz (376 g)
- Impact Resistance:2 m