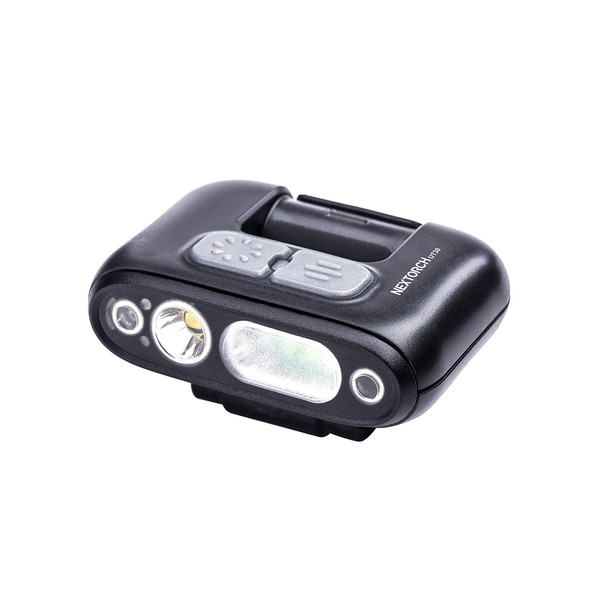 NEXTORCH UT30 Weatherproof Clip LED Light with Battery and Gesture Control

Intelligent light: Robust outdoor LED lamp with gesture control
€ 33.00
*
Unit price
€33.00 / piece
Ready for shipping, delivery in 48h
---
* Incl. VAT excl. Shipping
Weatherproof LED clip lamp - reliable like no other.
The powerful battery of this practical clip LED lamp is quickly charged via an integrated USB-C port and lasts up to 21 hours on one charge.
Thanks to the USB-C connection, the robust UT30 can be charged anywhere there is a USB port - simply on a mobile phone charger or in the car, for example.
Small, coloured LEDs in the housing of the UT30 reliably inform you about the charging status of the battery every time you switch on or change modes.
The gesture control of the NEXTORCH UT30 is particularly ingenious. The white light can be switched on and off simply by waving in front of the lamp.
Practical when your hands are in thick gloves, for example!
Despite its handy size and feather-light weight, this little light wonder delivers amazing performance:
A maximum of 320 ANSI lumens and a real light range of 55 metres are independently measured and confirmed for the NEXTORCH UT30.
Light source: LED red / LED white
Luminous flux: 220 lumen (spot light) / 140 lumen (ambient light) / 320 lumen (spot + ambient light) / 4 lumen (red light)
Running times: 7h / 7h 30min / 3h 45min / 21h
Power supply: 640mAh battery
Drop height: 1 metre
Waterproof: IPX4
Weight: 41g (without accessories)
Dimensions: 61mm (length) / 47mm (width) / 19mm (height)
Housing material: ABS
Colour: Black