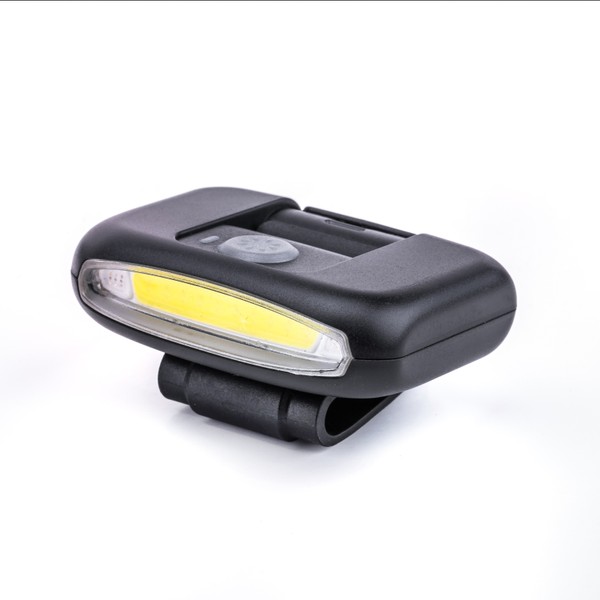 NEXTORCH UT10 - Clip LED Light with Accessories: Headlamp, Emergency Light, MOLLE Light, etc.

High-quality multi-purpose LED lamp with many accessories.
€ 27.95
*
Unit price
€27.95 / piece
Ready for shipping, delivery in 48h
---
* Incl. VAT excl. Shipping
This LED lamp can be used as a full headlamp, helmet light, nightstand lamp, universal lamp, torch, clip light and sooooo much more. It's all there - no matter what you're up to, the UT10 is ready for anything!
The lamp itself is a new development from NEXTORCH and it is equipped with a so-called COB LED. This new COB LED consumes much less power with even more luminosity and the light is wonderfully evenly distributed. The colour of the light of the UT10 is very natural, almost like daylight. Due to this natural light colour, colours, details and contrasts are much easier to see, the eyes do not tire as quickly and at work this light even increases safety.
The included accessories really leave nothing to be desired and the UT10 can even be used as an official tool: With the helmet holder called "Tactical Kit", the UT10 can be quickly and safely mounted on all helmets of the German armed forces or police. The UT10's "Tactical Kit" is also ideally suited for use on tactical waistcoats and Velcro surfaces.
In addition to the normal light, the NEXTORCH UT10 can be switched to red light. The red light can be used, for example, as a tail light (on a backpack or helmet)* or as a warning light.
Outdoors, the red light helps to maintain the night vision of the eyes, which is indispensable for hunting and fishing!
Of course, the robust NEXTORCH UT10 is absolutely waterproof and is extremely durable.

LED: COB
Power: White light: 170 lm / 20 lm; Red light: 5 lm / Strobe
Running time: 2 h / 11 h / 18 h / -
Power supply: Integrated 640 mAh Li-ion battery.
Dimensions: 60 mm (length) x 46 mm (width) x 17 mm (height).
Weight: 37.8 g
Drop height: 1 metre
Water resistance:IPX 4