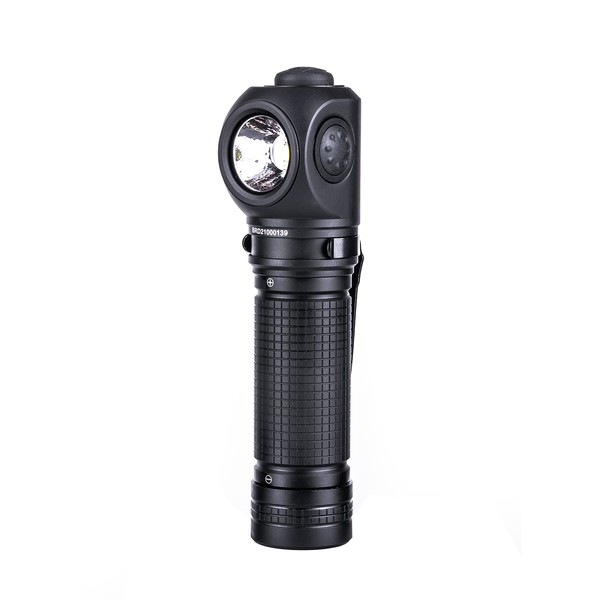 NEXTORCH P10 Multifunction LED Angle Lamp

Powerful, waterproof 1,400 lumen LED flashlight with warning light function. USB battery included.
nextorchVueTheme::Single.CustomTechnicalData
€ 71.90
*
Unit price
€71.90 / piece
Ready for shipping, delivery in 48h
---
* Incl. VAT excl. Shipping
nextorchVueTheme::Single.YoutubeHeadline
Robust, absolutely waterproof angle torch with cutting-edge LED technology.
The NEXTORCH P10 angle torch combines a design that has been tried and tested for decades with simple operation and the most advanced technology.

The housing of the P10 angle LED lamp is made of high-strength aircraft-grade aluminium - so it's wonderfully light and virtually indestructible.
The included, extra powerful USB battery guarantees maximum reliability and extra long light duration. If the battery runs out of power, the P10 flashlight warns you in time with a flashing light.

The operation is self-explanatory and guaranteed to succeed right away. Different light levels are available, which can be set from 26 metres to 200 metres.
The red-blue warning light is activated by an extra switch on the side and is visible from afar.
Light source: white light LED / red light LED / blue light LED
Modes: 1,400 lm / 200 lm / 25 im / strobe/ flashing red / flashing blue-red*
Run times: 6h / 55h / 3h 20 min / 80h*
Light range: 200 metres / 70 metres / 26 metres*
Waterproof: IPX8 ≙ 2 metres water depth*
Drop height: 2m
Power supply: 18650 rechargeable Li-Ion battery
Dimensions: 117.2mm (length) x 24mm (diameter) x 32.1mm (reflector head)
Weight: 91g (without battery)