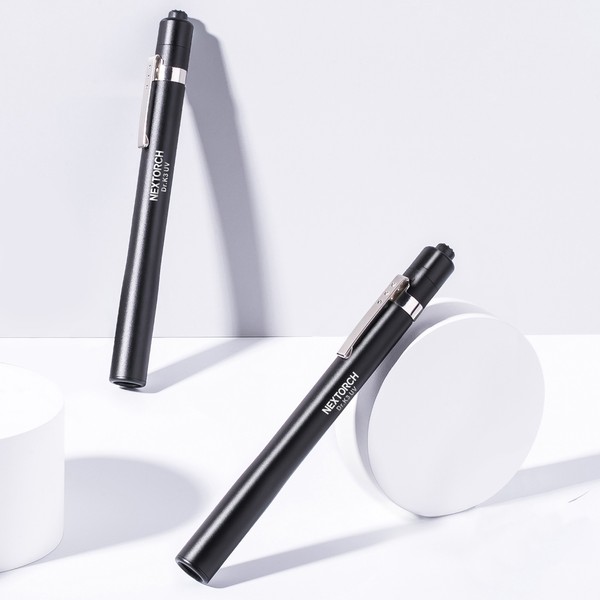 NEXTORCH DrK3UV - UV Light LED Flashlight 365nm

Handy pen UVLED lamp for police, customs, public order offices, city police, judiciary and veterinarians.
€ 32.95
*
Unit price
€32.95 / piece
Ready for shipping, delivery in 48h
---
* Incl. VAT excl. Shipping
Black light LED pen lamp with real 365nm wavelength.
The NEXTORCH Dr. K3 UV is ideal for vets and anyone who wants to check documents and banknotes for authenticity on the go.
The UV light of this handy LED penlight is strong enough to reliably detect features in documents even in daylight.
Veterinarians can quickly diagnose dermatophytosis and other fungal skin infections with the Dr.K3 UV.
The Dr.K3 UV can also be used for fluorescence detection (leak detection).
The power supply is provided by two commercially available AAA batteries.
Illuminant: 365 nm UV LED with 600mW
Running time: 1 h 15 min*
Power supply: 2 x AAA batteries
Material: 6061-T6 aluminium
Dimensions: 148 (length) x 14.3 (head diameter) x 13.3 (diameter) in mm
Weight: 28 g (without batteries)
Drop height: 1 m