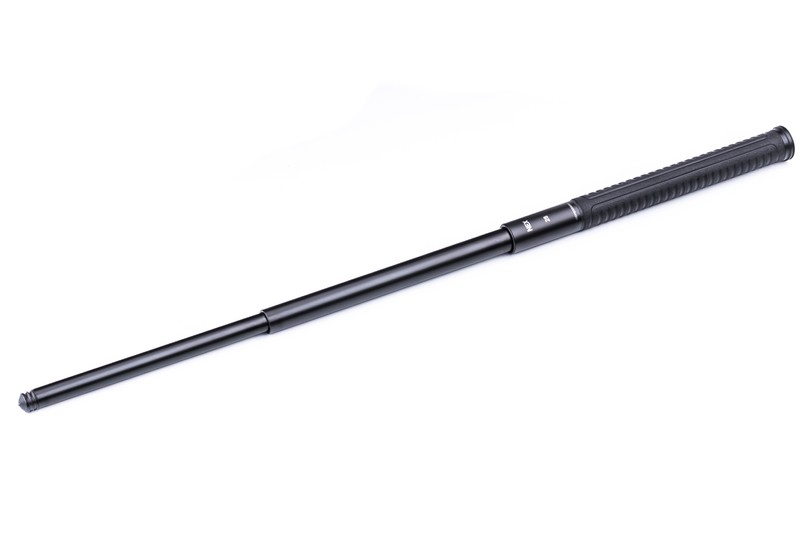 NEX N28C Duty Baton - Quic (Steel)

For more range: 28" baton made of corrosion-resistant stainless steel and patented locking mechanism.
Ready for shipping, delivery in 48h
---
* Incl. VAT excl. Shipping
Thanks to the 28" (= 71.12cm) length, this telescopic insert can be used for excellent action at a distance.
The patented locking mechanism is particularly reliable and resistant. The handle is made of high-quality TPE - these TPE plastics are not harmful to health because, unlike PVC, they are completely free of plasticizers. The handle design of the NEXTORCH N28C guarantees excellent slip resistance even when wet. This insert pole can only be retracted when the release button in the rear is pressed. Caution: If pressure is applied to the tip of the insert stick, this function is locked - this is important if someone is pushed back with the N28C and you press the release button. This prevents the baton from collapsing at the "wrong moment."
All of NEXTORCH's current insert sticks have this safety feature.
When folded, the NEXTORCH N28C telescopic pole has a length of just under 30cm and thus fits into the standard holsters for batons.
• Material:Alloy Steel; TPE Rubber
• Dimensions:11.50″ (292±1.5 mm)
• Weight:≤25.40 oz (720±15 g)
• Impact Resistance:2 m