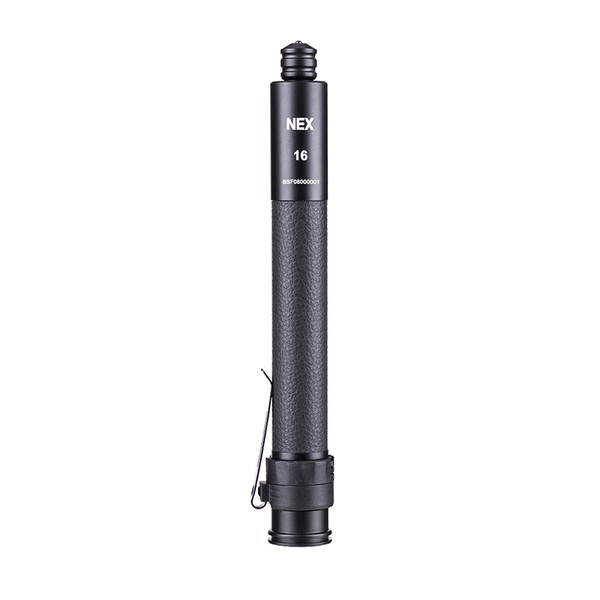 NEX N16 Walker 16" - Concealable Duty Baton

16" duty baton for concealed carry. With glass breaker tip.
Ready for shipping, delivery in 48h
---
* Incl. VAT excl. Shipping
Very fast and effective duty baton with 16" length ( ~40cm ).
Best suited for concealed carry, very reliable and robust.
The glass breaker tip made of nearly diamond-hard nano-ceramic can quickly remove car and apartment windows during accesses or liberations.
When retracted, the NEX-Walker 16" duty baton is about 19cm short - which offers considerable advantages, e.g. for discreet personal protection.
• Material: Alloy Steel + Aerospace Aluminum

• Dimensions: 7.52

• Weight: ≤ 7.41 oz (210 g)

• Impact Resistance:2 m