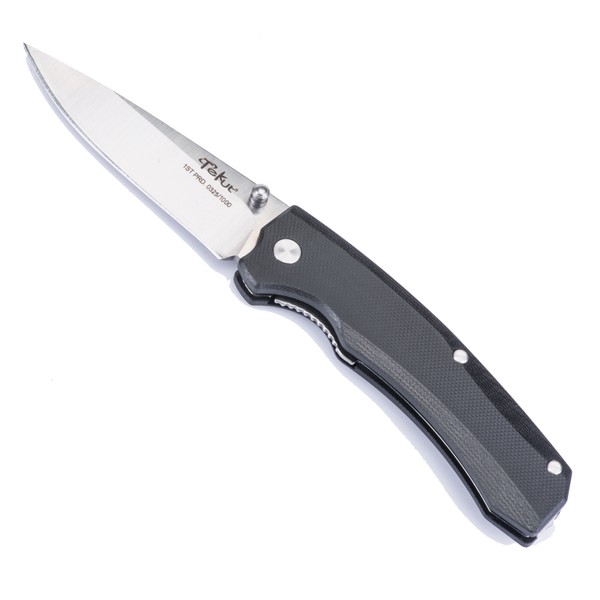 TEKUT ZERO EDC Pocket Knife Sandvik 12C27 Steel - Color Black

TEKUT ZERO is a pocket knife designed for everyday carry
€ 32.95
*
Unit price
€32.95 / piece
Ready for shipping, delivery in 48h
---
* Incl. VAT excl. Shipping
TEKUT ZERO is a pocket knife designed for everyday carry. It's not only suitable for your daily cutting jobs but lightweight enough to carry around. No matter what you cut boxes, any package, cut rope for camping or pare apples. It is always comfortable.
Special Mobillip™ is Tekut patented structure (patent number CN201620555873.3), designed to help users to carry a knife more safely and more conveniently. There are two modes for the Special Mobillip™
The normal mode, the Special Mobillip™ is used in the same way as a normal pocket clip, and can be carried
The concealed mode in which the user can make the tool completely in the pocket invisible and the retractable clip can be instantly back and forth without affecting the use of the product.
ZERO Specification:
Steel: Sandvik 12C27
Handle: G10
Length: Overall: 180mm; Blade: 80mm
Lock: Liner lock
Weight: 63g